Miriam Hirschberg, DNP, ARNP

Miriam Hirschberg has specialized in HIV/AIDS care and treatment for over 20 years.  She is a great listener and wants to get to know each of her patients personally.   In addition, she takes pride in spending time with her patients to make sure they understand their condition; and helps them take the necessary precautions to live a happy, healthy life.  She has earned a doctoral degree as an Advanced Registered Nurse Practitioner (DNP, ARNP) and has provided instruction to ARNP students at the University of Florida. She has previously served as an ARNP for the AIDS Healthcare Foundation. 
---
Lucia Martinez, MD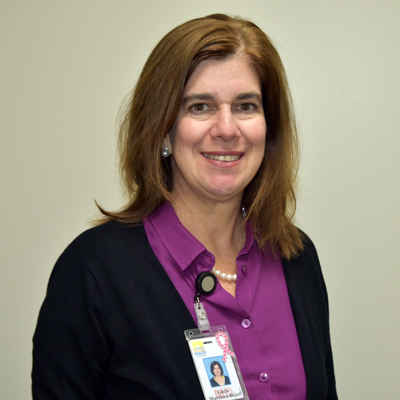 Lucia Martinez Bejar is a Medical Doctor at the Central Health Plaza clinic of the Florida Department of Health in Duval county.  She attended medical school in Ecuador, South America. Her residency training in Internal Medicine took place at Shands/UF Health in Jacksonville, Florida. Dr. Martinez states, "Ever since I was in training at Shands I realized I had a passion for taking care of HIV patients. It was at that time I made my decision to work in the field of HIV care."
Dr. Martinez worked as a Primary Care specialist for 6 years at the Rainbow Clinic/UF Cares as well as at St Vincent's Medical center but decided to return to HIV medicine at the Florida Department of Health in 2018. In her spare time Dr. Martinez enjoys going to the beach, spending time with family, and the outdoors.
---
Kerrie Peacock-Preston, PA-C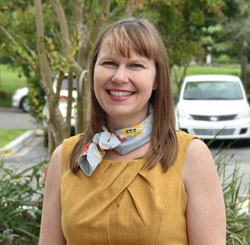 Mrs. Kerrie Peacock-Preston is a Physician Assistant at the Comprehensive Care Clinic at DOH in Duval County. She has been with Duval DOH since 2010 doing Primary Care, Family Planning, and most recently, HIV and Preventative HIV care for patients of all ages, sizes, colors, cultures, beliefs, religions, and types. She also works at JASMYN (Jacksonville Area Sexual Minority Youth Network) at their evening clinic providing services twice monthly. She is also a graduate of the GROW! Leadership Development Program at DOH-Duval.
She has been a PA-C since 2004, after graduating from Barry University in Miami with a Master's in Clinical Medical Science. Before that, she graduated from Jacksonville University with a Bachelor's of Science in Biology. Kerrie is a Jacksonville native and spends her free time on the first coast with her family and friends doing a variety of things, mainly outside, like exploring parks and water activities in the ocean and river. She also likes to partake in events like the annual River Run, volunteer at her children's schools, and travel.